30 Days of Creativity: Day 10 with Crepe Paper Flower Tutorial
April 16th, 2011
Day 10: Create something today inspired by nature!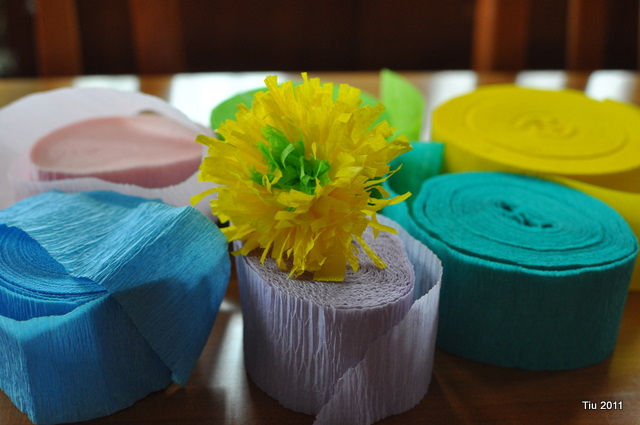 We had a few days of fantastic weather, but over the last few days, it's been cold, damp and gloomy. April showers bring May flowers, right? Well, I thought I'd make my own with some party streamers from our stash of supplies. They're easy and fairly quick to make!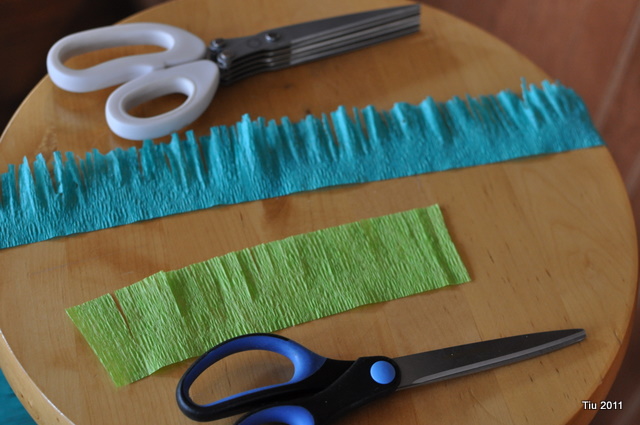 Supplies: Party streamers, pair of scissors and/or Martha Stewart fringe scissors
Cut 6″ lengths of one color for the center of the flower, then cut 36″-40″ lengths for the main color of the flower.
Using your fringe scissors or regular scissor, cut fringe about 2/3 of the streamer width. Crepe paper is delicate and difficult to work with. I found using regular scissors was quicker than the fringe scissors, but I like the texture of the fringe scissor cut better. If you cut the streamer from bottom up, you may have an easier time.
After cutting the fringe, roll the inner section then add the outer section. Keep rolling until complete.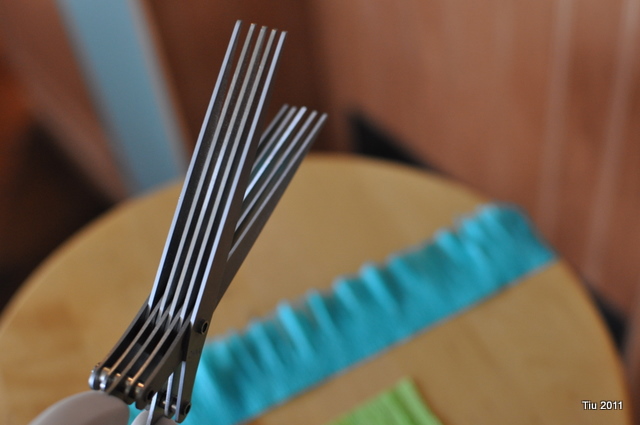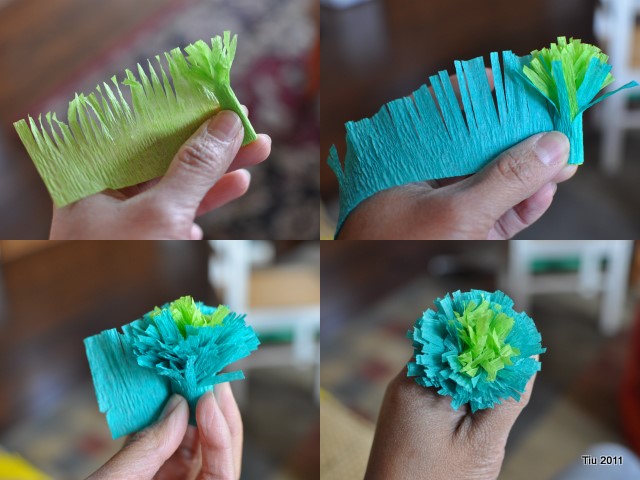 For a little variation, I like layering two colors.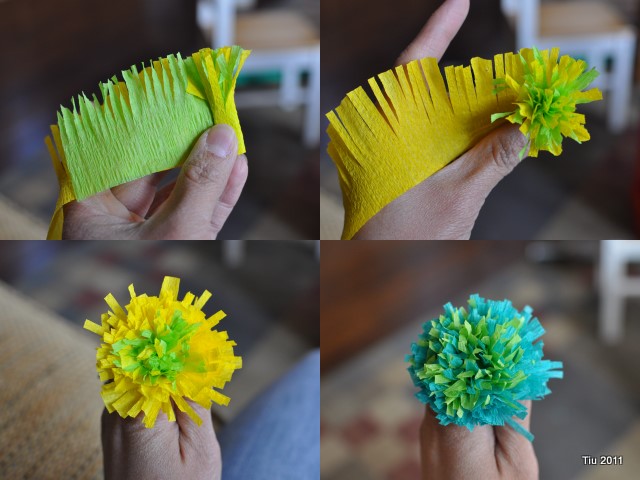 To finish them off, use floral tape or a little glue. You can either make into flowers with thick floral wire or even bamboo skewers. I strung them on some covered wire…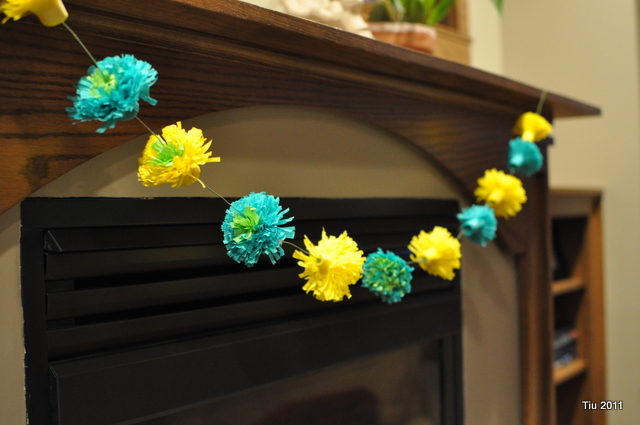 Happy Spring!
Tags: 30 days, Easter, flowers, garland, martha stewart, paper, spring