30 Days of Creativity – Day 14: Farewell Gifts
June 13th, 2011
Day 14: Make something to give away.  Send a card to a friend or make a little gift for someone you care about.
I don't know about you, but I've been busy making a few things to give away. It's just that time of year: end-of-school, graduation parties, summer birthdays, etc. And, I have all these ideas and inspiration, but there's just never enough time. For my daughter's teacher who is retiring, the class wrote letters of gratitude (or poems and just goodbyes). I put their little works of art together with pictures from school parties and their last field trip.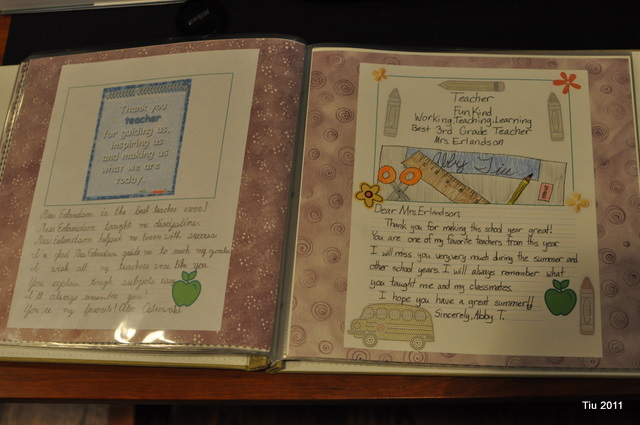 Over the weekend, we also hosted a going-away party for my sister-in-law and her husband who are moving out to the West Coast. *sad face* Really, we are so proud and excited for them. We will miss them so much… thank goodness for video chatting. So, a few friends and family came over, we laughed, we feasted on some favorite foods and bid them farewell. The thing about going away parties (I don't like saying "goodbye".), it's all about spending time with your family and your pals. You could go nuts with decoration or theme, and I might have if there were more time. We just pulled together a few things. My daughter and I wrote cute messages on some vellum that we embossed, then we taped them to some glass jars for homespun hurricane jars.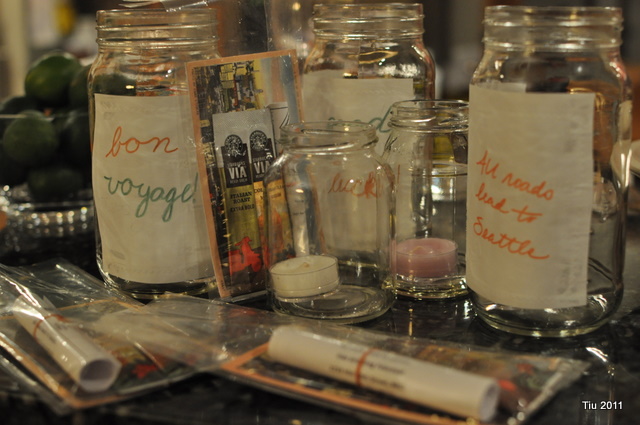 And for our guests, something to conjure up Washington (state): some Starbuck's to go, a copy of a vintage downtown Seattle postcard, and my sister and brother-in-law's new address.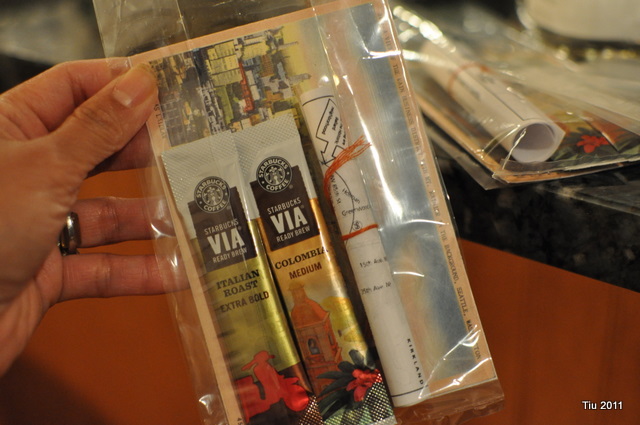 How would you prepare for a farewell party? Share some website loves in the comments!
Tags: 30 days, farewell, Friends and Family, going away, party, summer, teacher gift