Today's Cuppa {Tea of the Week: Spiced Pear Bai Mudan}
January 19th, 2012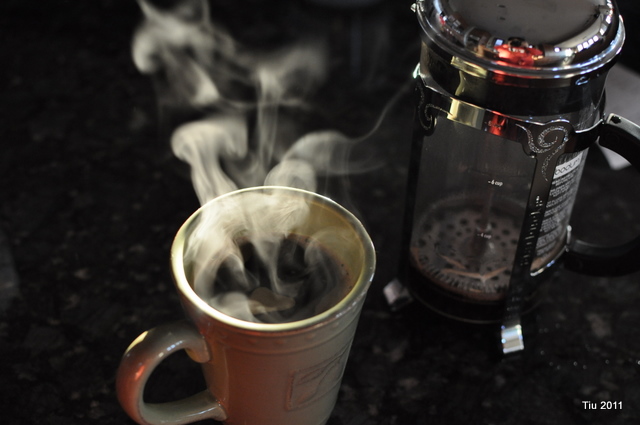 I don't start my day without a hot beverage. And, we're an equal opportunity household – coffee and tea – with a pretty diverse selection at home. From Ethiopian Harrar (we heart Valhalla) to Starbucks Christmas Blend, from Earl Grey to Peach-Mango, Sweet Lychee to Yunnan – I brew them both.
But there's nothing like stopping into your favorite spot for your cup o' joe, or maybe you frequent a tea place. I'm soooo lucky that there's a local tea shop. I've mentioned TeaLula before. I visit with my kids, my husband, by myself… TeaLula, how we love you so. And it's not just a shop with all things tea, and a hundred different loose teas, it's an oasis for me. And I feel like we've made some very nice friends over the last couple years…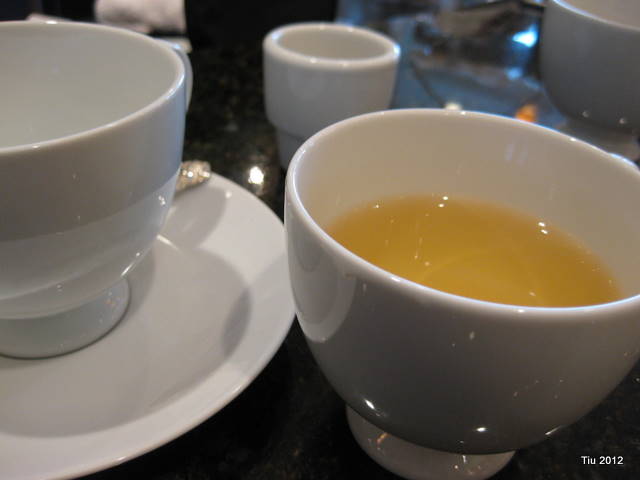 You know when you go to a restaurant and order the same thing every single time? I thought it might be nice to start off the year with something… new (innovative, I know).  Since I visit TeaLula on a fairly regular basis, I thought it might be fun to journal about the brews. Recently I tried a white tea, Spiced Pear Bai Mudan. Mmmmm. Sounds like it could be a swanky cocktail. Instead, it's a swanky tea.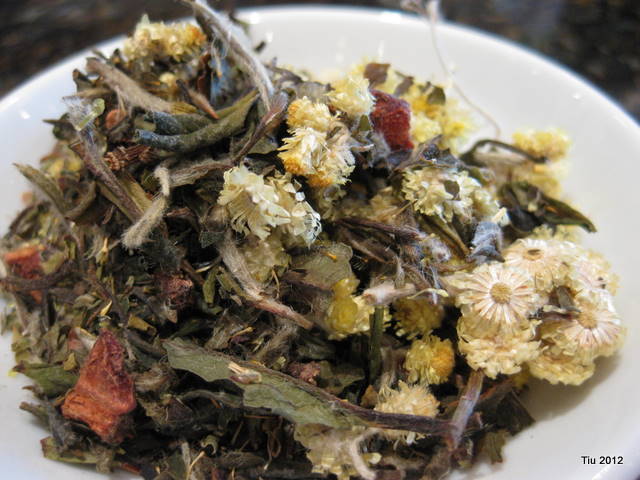 Bai Mudan is tea from the white peony. This blend has some star anise, sweet pear and see the helichrysum flowers? Adding a bit of sugar made the flavors more defined. Lovely. It's light, unlike a black tea, and this blend has a fruity aftertaste with a surprising cooling sensation. Almost minty… it lingers on your tongue. (Made me want more, just so I could figure out what that taste was.)  My daughter said only two words after sampling the Spiced Pear Bai Mudan: melted pears.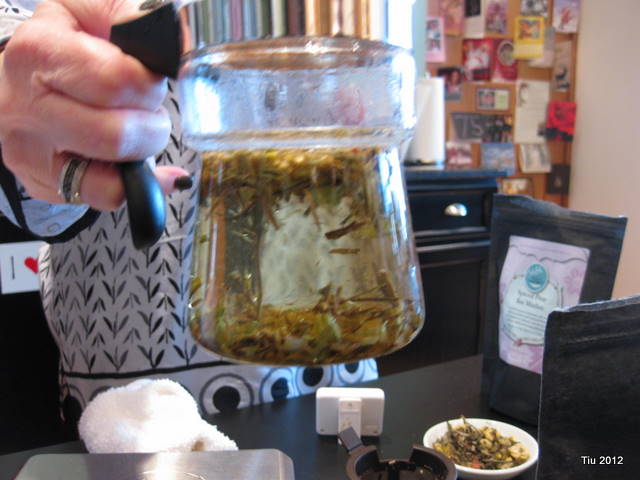 More flavors and tidbits from the tea bar next week month!
If I don't get back here before the weekend, I wish everyone a happy Chinese new year!
Tags: eating out, tea, Tea of the Week, TeaLula