Rice Krispie Sushi Recipe Tutorial
April 10th, 2012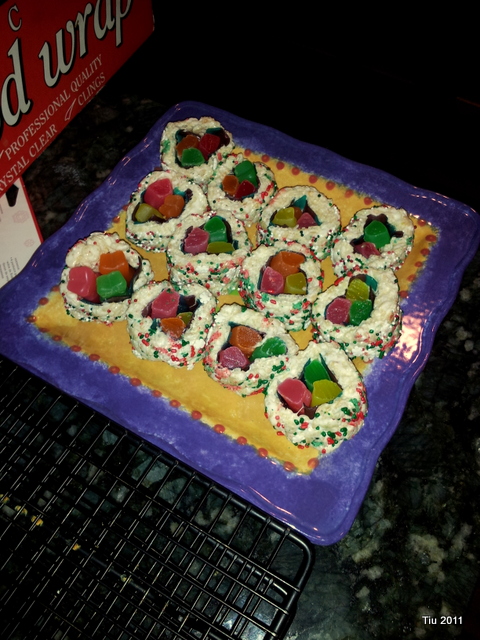 These are more like instructions rather than a recipe since you're not going to cook a thing! We served these at a party where kids and grown-ups gave us great feedback about the rice krispie sushi. This might be something fun to do for a kids (heck, for adults, too) birthday party, a potluck? If you gave up sweets for Lent, this is a sugary way to break your fast.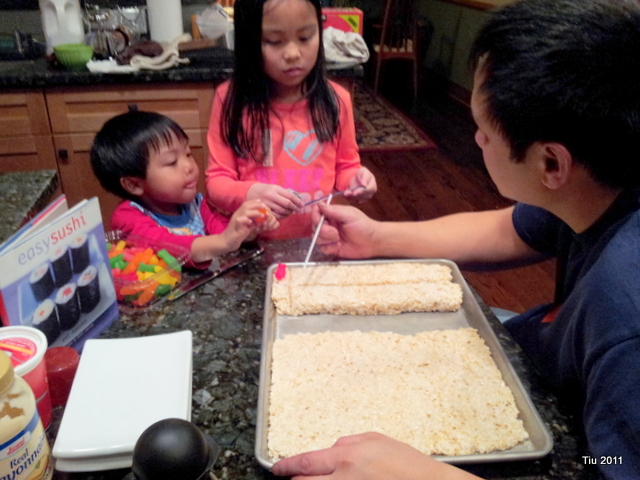 What You Need
One batch of prepared Rice Krispie treats
Cooking spray (like Pam)
Candy: Swedish Fish, Fruit Roll-ups (fruit leather, preferably dark in color), cake decoration sprinkles
For the Nigiri (hand-rolled) Sushi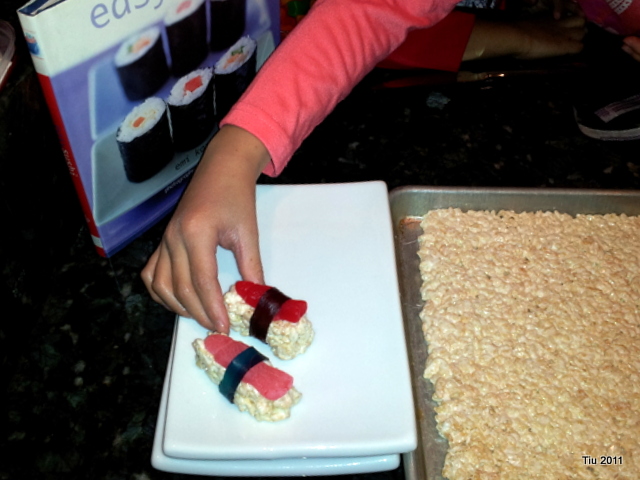 Spray or coat your hands lightly with cooking oil. Butter, magarine works okay too. Create an oblong mound of rice krispies in the palm of your hand. Top with a Swedish fish and wrap with a thin strip of cut fruit leather.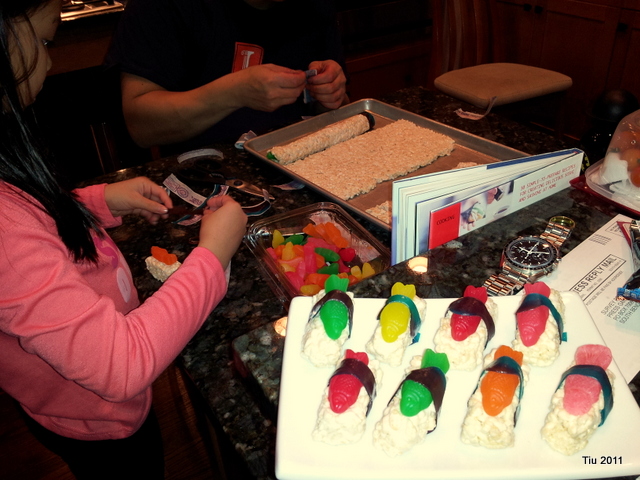 For the Maki (rolled) Sushi :: inside-out roll featured in first picture

This one is a little trickier. Make sure your hands are well coated. Using your hands or a rolling pin, you will need to press or roll the rice krispie treats to a thin thickness. 1/4″ – 1/3″ inch should work. Swedish Fish in a row along one end of your prepared rice krispie treat. Roll the end of the rice krispie treat up and over the candy fish until they are covered.
(I have to say, at this point, we forgot to add strips of fruit roll-up for the "seaweed". Lay down some fruit roll-ups before the Swedish fish. You can see it better in the very first picture of this post.)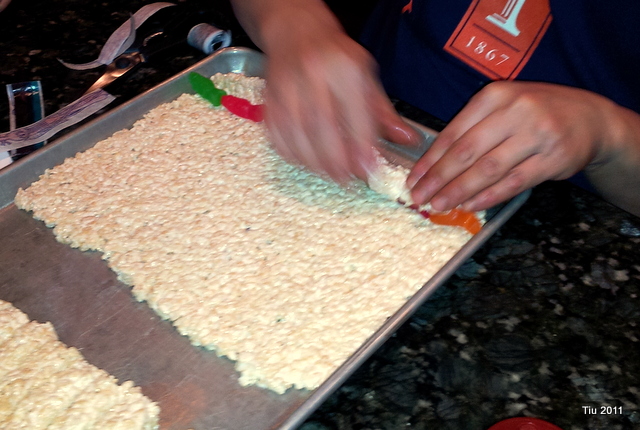 Trim away from the remainder of the rice krispie treat. Shake some sprinkles on the roll (like sesame seeds), and using a sharp, buttered knife, cut into circles – like you would cut cookies.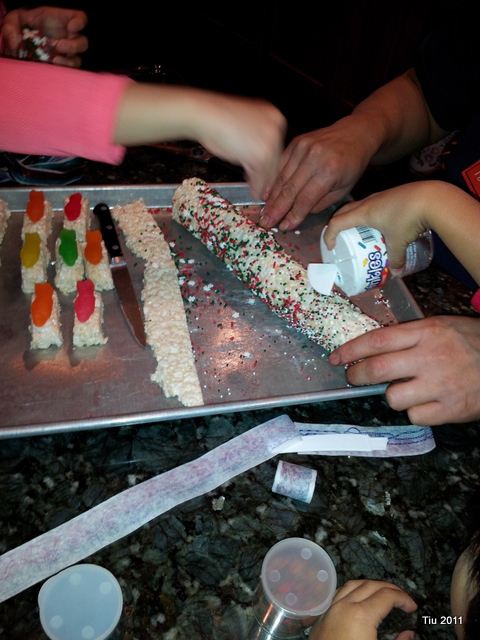 For regular maki
You're going to follow similar directions as above, but save your strips of fruit leather, and roll it around the rice krispie treat after you've cut them into shapes.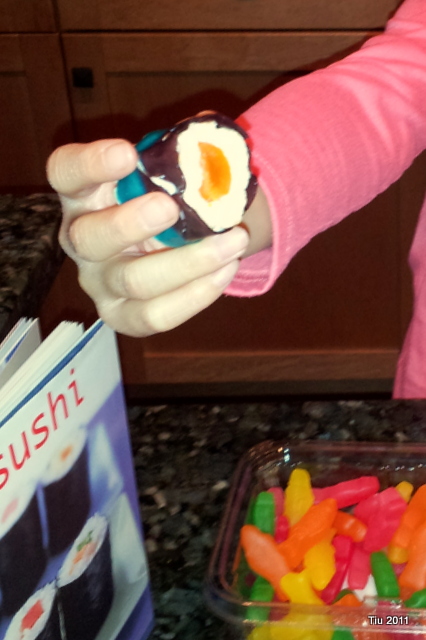 If you attempt to make these, I love to hear how it turns out! Share your pics and links! Enjoy…
Tags: cooking, crafting, eating, fun, kids, recipe, sushi, tutorials