Birthday Party Ideas: Game Night
April 27th, 2012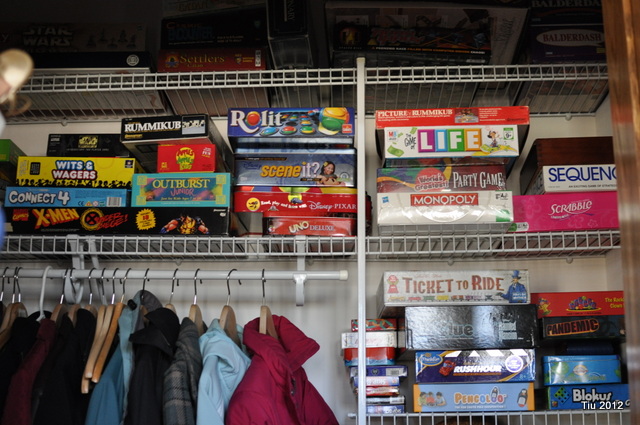 When my daughter turned ten (yeah – when did THAT happen?), we threw her a "Game Night Slumber Party" at home. She thought about having an art party at a local shop, maybe a dinner out, but the thought of a sleepover and plenty of games seemed to excite her. And for those of you who know her, she's not that easily excited.
While I normally make cards, I opted to go easy on the invitations this time and went with evite.  There are plenty of game night themed invitations there. That left a bit more time to work on a welcome sign – inspired by Monopoly. If you're good with freehand, it's not too hard to do. But, careful… those fumes from the Sharpies can get you good.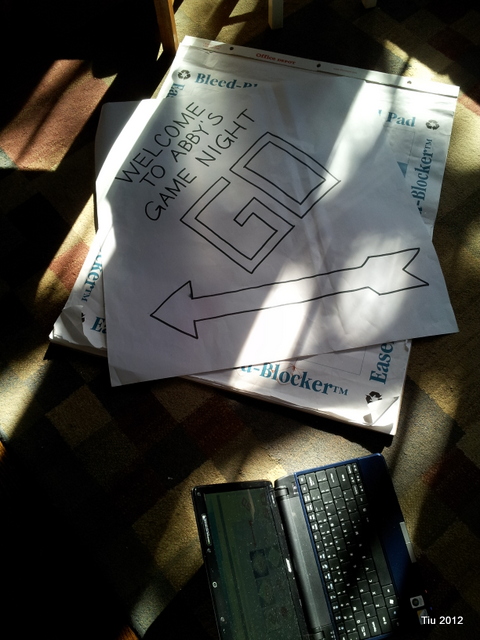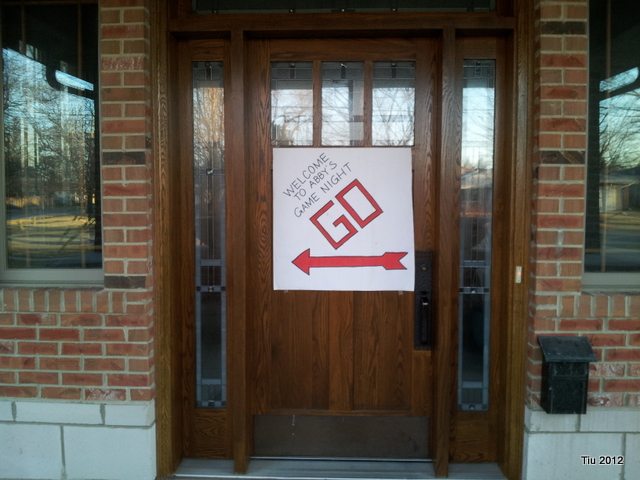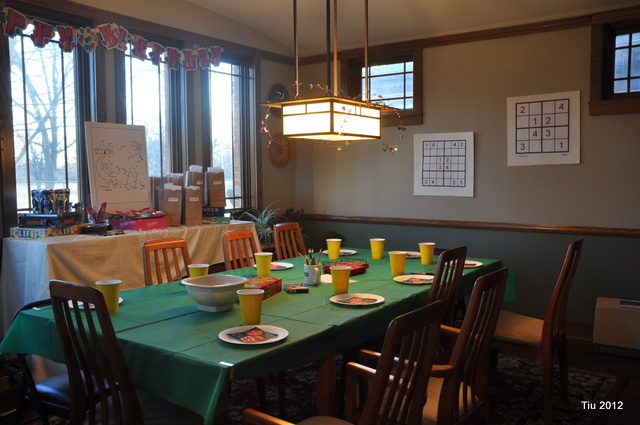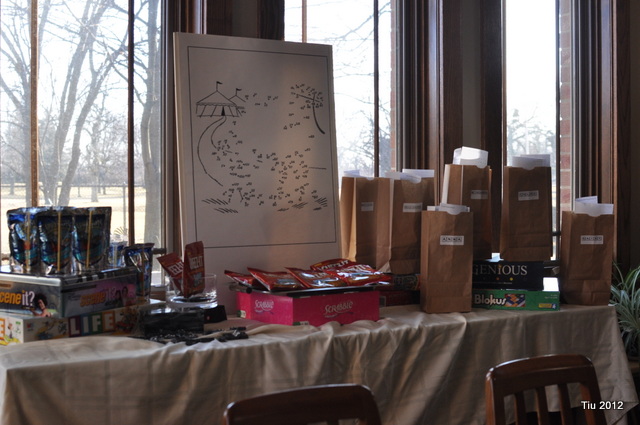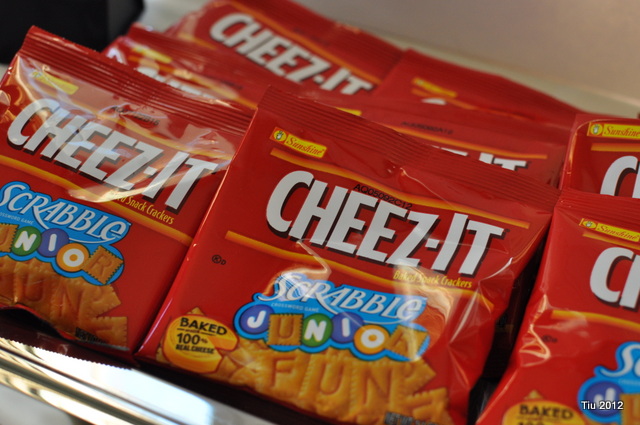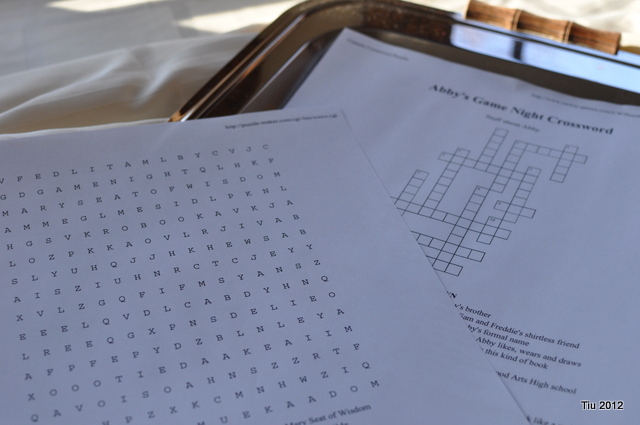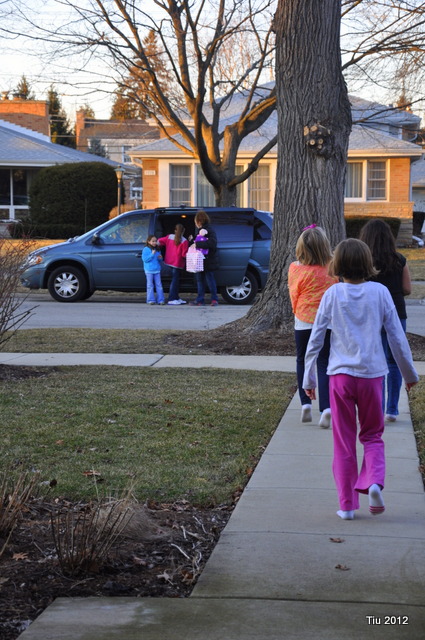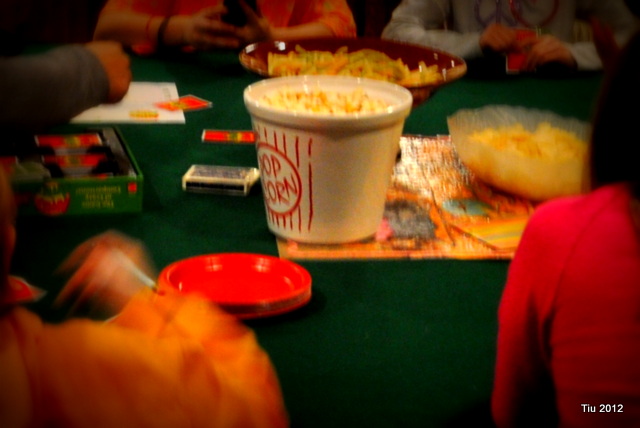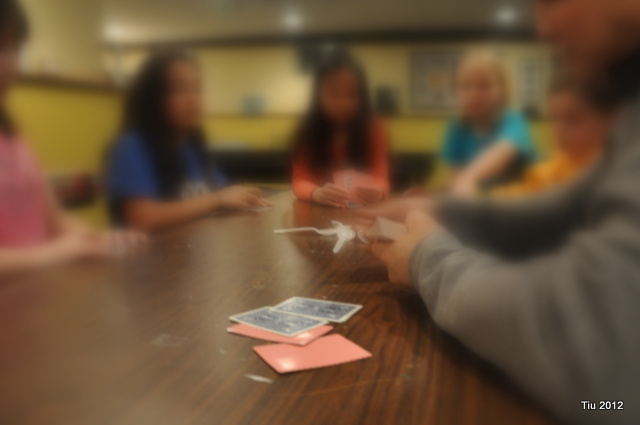 We broke out the plastic spoons and taught the girls how to play spoons the card game. Lucky us, we're still "cool" enough to play games with our kids. 🙂
Yeah, remember that door sign? It can serve as a poster that friends can sign. Hang it up in your kid's room after the party… fun memento.
Would you let me know if you've hosted a game night party or are thinking of having one? What games did you play?
Enjoy the weekend!
Tags: birthday, kids, kids party, party