Chinese New Year: Year of the Horse and Noodle Recipe
January 29th, 2014
** My original article posted on patch.com a few years ago, but the links are presently broken. Imagine the horror when I thought all my articles were deleted! But, I got in touch with the engineers, and hopefully they will have it up and running in the near future. Until then, I've updated a few things.**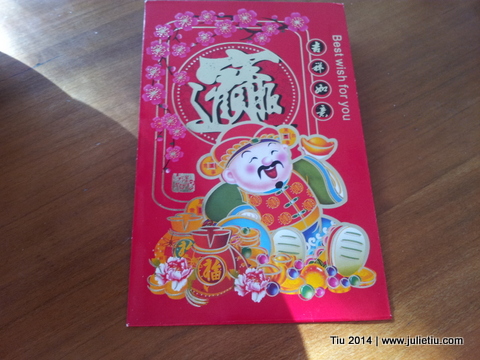 This Friday, January 31, marks Chinese New Year, 4712 by the Chinese calendar, which is also known as the Year of the Horse. It's a special year in our house with my daughter, brother, father, father and mother-in-law all celebrating their year. To set the record straight, I am not Chinese by heritage, but my husband is, and almost everything I know about Chinese New Year, I've learned from him and his family.
Chinese New Year is based on the date of the second New Moon after the Winter Solstice, so the date changes from year to year, but is usually sometime between late January to early February. Traditionally it is a fifteen-day celebration, so it is acceptable to celebrate anytime within two weeks of the beginning of the New Year.
On Chinese New Year's Eve, we light a red tapered candle surrounded with coins… the candle symbolizes your parents' lives, and coins for prosperity. Let the candle burn through the night for long life. (If you think I'm going to burn my house down, you won't be the first one.)
My family typically has a wonderful brunch at my in-laws home to celebrate Chinese New Year, and sometimes, we wait until the weekend for more convenient scheduling. It's not a particularly lavish brunch, but steeped in tradition and symbolism. And, we all wear red.
The color red is used whether in clothing, tableware or dishes, and the color was believed to ward off evil spirits. The word for red in Mandarin also means "prosperous", so lucky word, lucky color – lucky red! Round or circular shapes are found throughout the meal since circular shapes are considered to be good luck.
Our kids will receive red envelopes (shown above, and first picture) from their grandparents and us, mom and dad. Again, it's red symbolizing good luck, and to ward off evil spirits. The envelopes, ang pao (Fukinese) or hong bao (Mandarin), contain money – good fortune.
On the table you may find oranges (Mandarin or Clementines), seasonal fruit during this time in China. The word for orange also sounds like a Chinese word for luck or wealth. Dumplings are traditional; the filling inside is usually pork with minced garlic and ginger, served with Chinese vinegar. The dumpling shape is considered to symbolize gold nuggets (prosperity). Sweet rice desserts are served, too, in the form of steamed sticky rice puddings or miniature dumplings made with sweet rice flour dough filled with red bean.
The main dish is a simple soup with misua, a very fine noodle made from wheat or rice. This type of noodle originated in the Fujian province of China. Toppings or garnishes may vary regionally, but the base is the same: noodles, broth, and a hard-boiled egg. Noodles symbolize long life, so you can imagine this dish is served on birthdays too. I always thought the hard-boiled egg symbolized fertility, but I learned that it also symbolizes wealth and prosperity with its gold yolk.
Simple Misua Soup
This will serve four people, and is a belly-warming meal. We just purchase barbecue pork at a local Chinese restaurant the night before so it's ready in the morning. The hard-boiled egg symbolizes life, or prosperity again. It's round, and Chinese traditionally view the circle or round shapes as symbols of perfection, unity and oneness. The misua noodles (symbol of long life) can be found at Asian grocery stores. My mother-in-law buys noodles in a red box, Long Life Brand extra thin noodles. Go figure. They look like this:
6 cups chicken stock or broth
4 bundles of misua (2-3 oz. of noodles per bundle)
4 hard-boiled eggs
Garnish: cilantro, Chinese barbecue pork (julienne cut)
In a medium to large pot, bring chicken stock/broth to a boil. Take one bunch of noodles (don't forget to remove the red string), place in boiling broth for 2 minutes. It cooks very quickly. Take noodles out of the pot and place in soup bowl. Ladle hot broth over the noodles, and garnish with one hard-boiled egg, meat and cilantro. Repeat with the rest of your noodles, and serve immediately.
When you eat your noodles, if you're not a fan of eggs, you must at least break the egg in your bowl of soup… for good luck.
Tags: candle, Chinese, chinese food, chinese new year, cooking, family, holiday, misua, noodles, recipe, red envelope, traditions