Posts Tagged 'family'
May 28th, 2015
In the midst of all this, my son celebrated his First Communion. What a wonderful time with family and friends coming together on a gorgeous day. 🙂
(Back in April) Our Spring Break road trip led us here on the way home…
… and then a terrible case of sinusitis and migraines. Worst I ever felt in a long time.
The clouds started to part and I joined the #taggedbykindness project with Kristi at soul-positive.com and Amy at fearlesslines.com.
And wouldn't you know it, I dove into our local Art Show and taught a drawing class…
Tags: family, favorite things, living, vacation

July 31st, 2014
We're back from our big family trip to the Philippines and Seattle. We even added a few days in Vancouver, British Columbia. Summer heat, native eats, lots and lots of family time.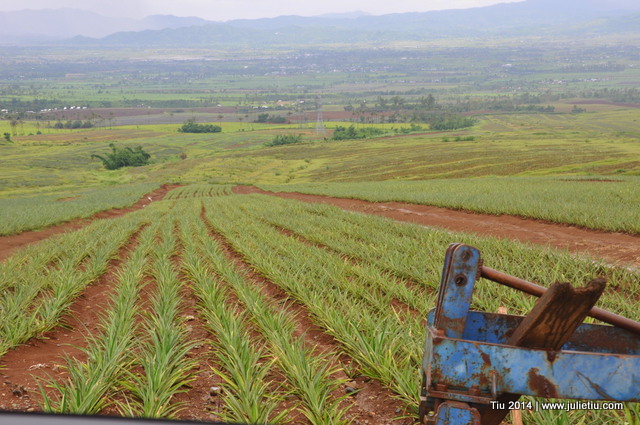 We visited my husband's family's pineapple farm. Oh my, the juiciest, freshest pineapple I've ever tasted. So tender and ripe, you could eat the center core.
We stopped for a little afternoon snack at a local resort one day. Super warm and sunny, but once in a while a breeze came by. Bummer that my son and husband broke out with heat rash…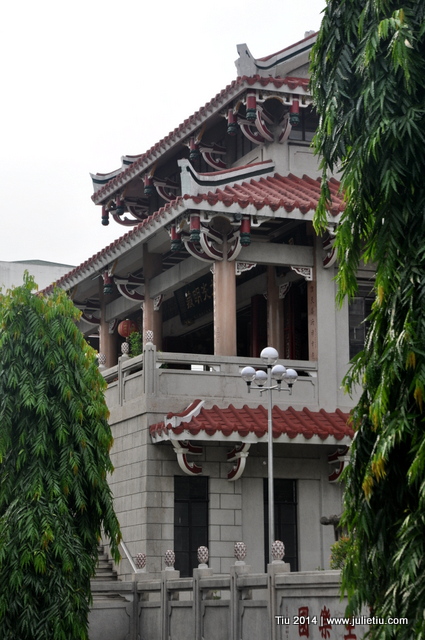 While much of the Philippines is tropical, Manila is very metropolitan, very big city… and in the middle of the city is a Chinese temple where we visited my husband's grandparent's resting place.
We checked out the Oceanarium in Manila. So cool seeing different and diverse ocean life! And the fish were so active in their tanks. OMG, they have a fish spa… amazing. Crazy little nibble fish nipped at our feet.
We found ourselves back in the U.S. sooner than expected after a food allergy incident involving our son. (It's still rough for me to talk or think about – The worst 24-hours for our family.) An emergency run to the hospital in a foreign country wasn't how we wanted to end the trip, but know that it ended well, we all came home in one piece. And even though we weren't home-home, it felt reassuring to be back in our home country.
I'd really like to return to the Philippines, sooner than later. So much has changed after (gulp) 24 years. Yeah, my husband was there more recently… 17 years. Yikes.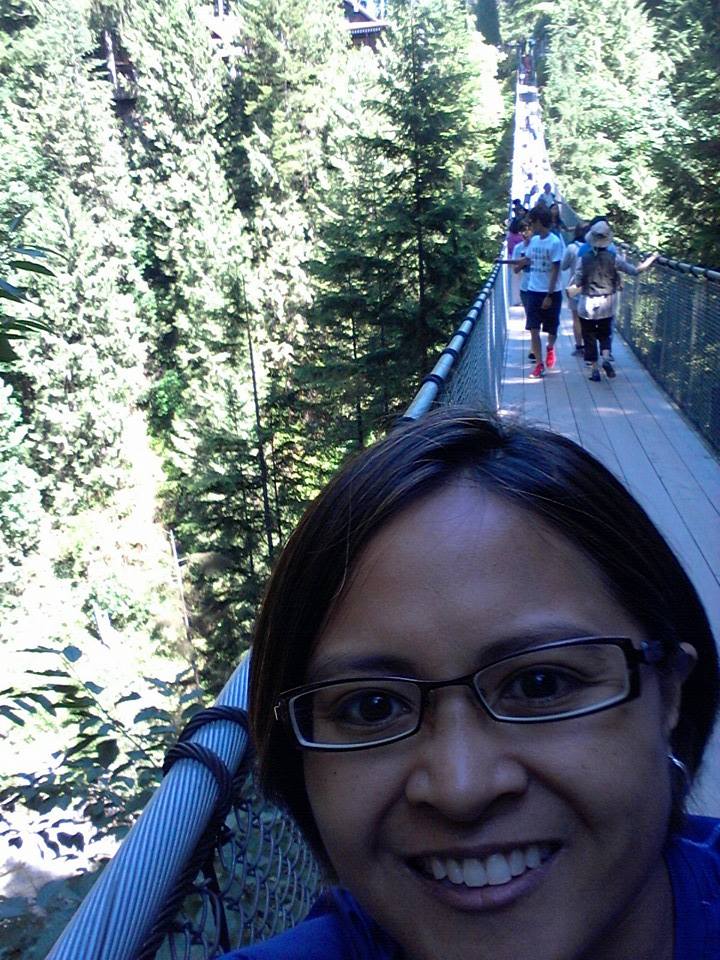 We made the most of our time in the Pacific Northwest with a side trip to Vancouver. My two aunts were thrilled to have us visit them. I crossed the Capilano Suspension Bridge this time… I tried about 30 years ago. (The bridge is 460 feet long and 230 feet above the Capilano River. Talk about nerve-wracking!)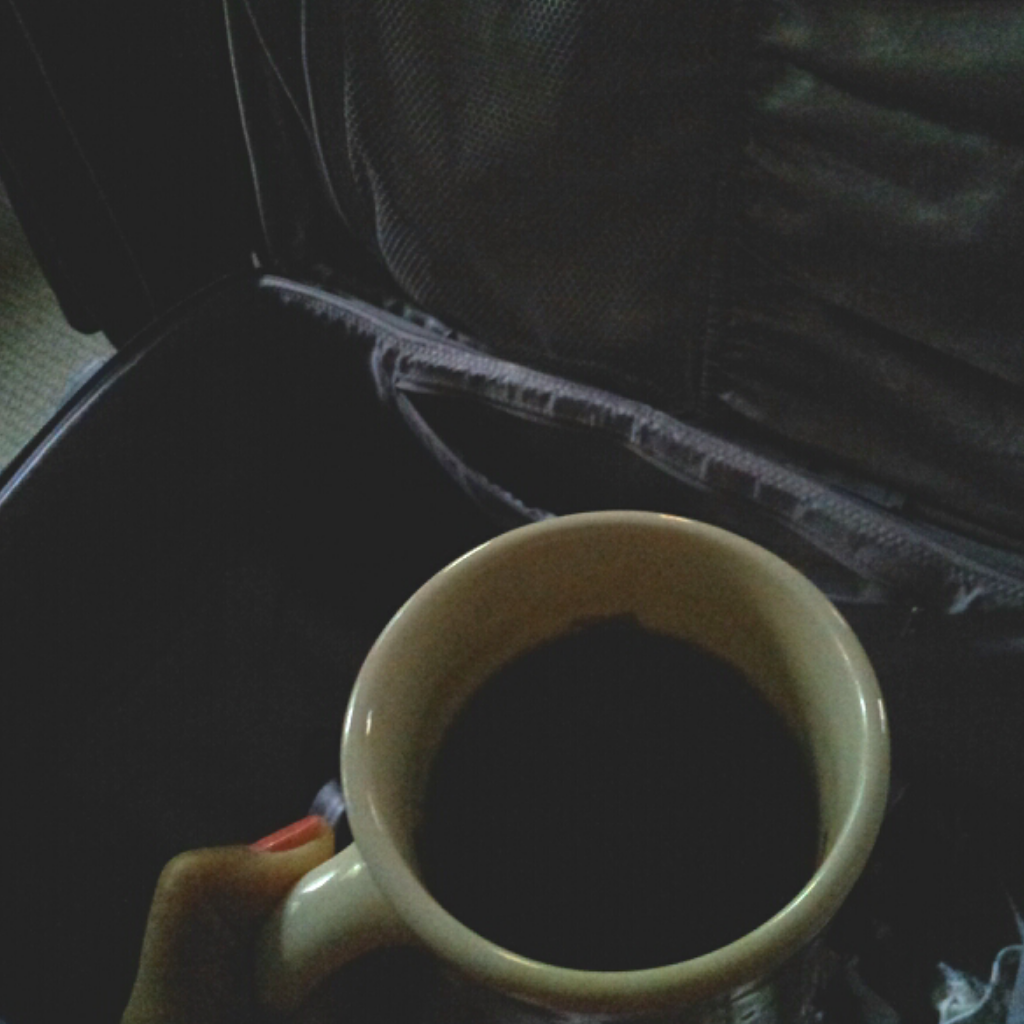 Things were a little weird after being away from home for 28 days. Routines were out the window (summer vacation, oy), and it was a major victory when we all woke up before 10 am. Luckily that only lasted a few days.
We're back on central time. I'm back in the kitchen, helping out with our parish's vacation bible school. And I can't wait to get back to the craft table!
If you'd like to see some Mugshot Mondays from the trip, you can head to my Instagram page, and the official Monday Mugshots community page, too. I hope you do. 🙂
January 29th, 2014
** My original article posted on patch.com a few years ago, but the links are presently broken. Imagine the horror when I thought all my articles were deleted! But, I got in touch with the engineers, and hopefully they will have it up and running in the near future. Until then, I've updated a few things.**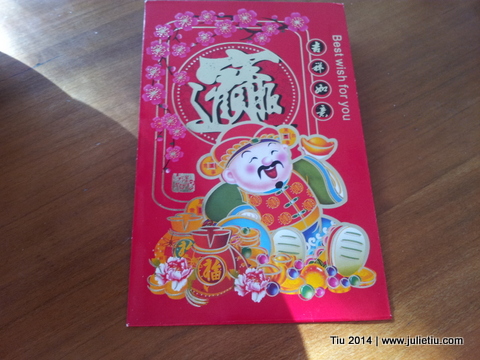 This Friday, January 31, marks Chinese New Year, 4712 by the Chinese calendar, which is also known as the Year of the Horse. It's a special year in our house with my daughter, brother, father, father and mother-in-law all celebrating their year. To set the record straight, I am not Chinese by heritage, but my husband is, and almost everything I know about Chinese New Year, I've learned from him and his family.
Chinese New Year is based on the date of the second New Moon after the Winter Solstice, so the date changes from year to year, but is usually sometime between late January to early February. Traditionally it is a fifteen-day celebration, so it is acceptable to celebrate anytime within two weeks of the beginning of the New Year.
On Chinese New Year's Eve, we light a red tapered candle surrounded with coins… the candle symbolizes your parents' lives, and coins for prosperity. Let the candle burn through the night for long life. (If you think I'm going to burn my house down, you won't be the first one.)
My family typically has a wonderful brunch at my in-laws home to celebrate Chinese New Year, and sometimes, we wait until the weekend for more convenient scheduling. It's not a particularly lavish brunch, but steeped in tradition and symbolism. And, we all wear red.
The color red is used whether in clothing, tableware or dishes, and the color was believed to ward off evil spirits. The word for red in Mandarin also means "prosperous", so lucky word, lucky color – lucky red! Round or circular shapes are found throughout the meal since circular shapes are considered to be good luck.
Our kids will receive red envelopes (shown above, and first picture) from their grandparents and us, mom and dad. Again, it's red symbolizing good luck, and to ward off evil spirits. The envelopes, ang pao (Fukinese) or hong bao (Mandarin), contain money – good fortune. Read on for the misua (noodle recipe)
Tags: candle, Chinese, chinese food, chinese new year, cooking, family, holiday, misua, noodles, recipe, red envelope, traditions

January 6th, 2014
(A little New Year's rambling…)
Wow. Wasn't I just sitting here writing about what I hoped for in 2013?
I always have these lofty ideas and dreams, projects I want to do, projects I want to finish, recipes I want to try, and restaurants I'd like to visit. And, the kicker is – at the end of the year I look back and get kind of irritated at myself that I didn't do all I set out to do. Okay, that's the overachiever in me… I can't be the only one who thinks this. But, after a breath, I realize and remind myself, hey, look at all the stuff we (this virtual community) did do and look at all the people we've connected with?! This has been a good year.
Truly, I have to stop comparing myself and this website/blog to some of the blogs I absolutely drool over. You know, there are just some a-mazing blogs that seemingly have business game plans and focus. These people probably have more help at home than I have, and probably have website designers, other contributors, etc.
I told my husband (what I say every year) that I just want be a better, more put-together "me". And he said quite simply, "I think you're already pretty put-together…" What a guy. Knows how to break it down. 🙂
So, this year, I'm looking forward to sharing and teaching at more local workshops which may mean less writing here. (I think that's already made itself apparent. 2013 was busy, busy with school and church. That's not going to change.) I think this year, regardless of the projects (because there will always be projects) it'll be about focusing, daring to share.
Okay 2014, let's go! Bring it. I'm ready. Are you?
** I appreciate all your notes, thoughts, ideas… Please hop over to the Facebook page to connect with more happenings!
Tags: family, living, monday, monday mugshot, mug, new year, tea, thought, thoughts

December 6th, 2013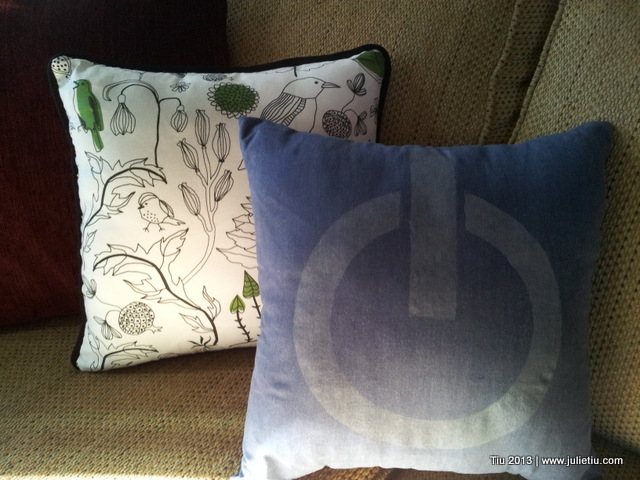 I made this pillow as a gift for my nephew, and shared my how-to on GeekMom. Link here for the tutorial for this Power Button Pillow project.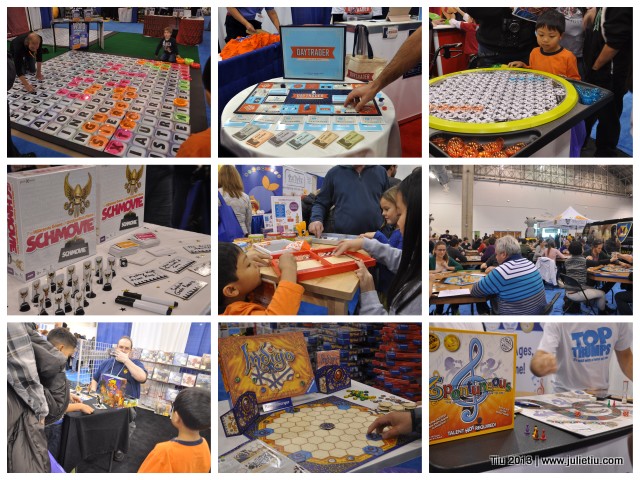 And last month, my family and I visited the Chicago Toy and Game Fair at Navy Pier. Check out the fair through my first-timer eyes at GeekMom.
November 11th, 2013
Traveled to California to be with my family… felt longer than five days.
Not the best pic, but that's what I got for taking a 5:00 a.m. flight.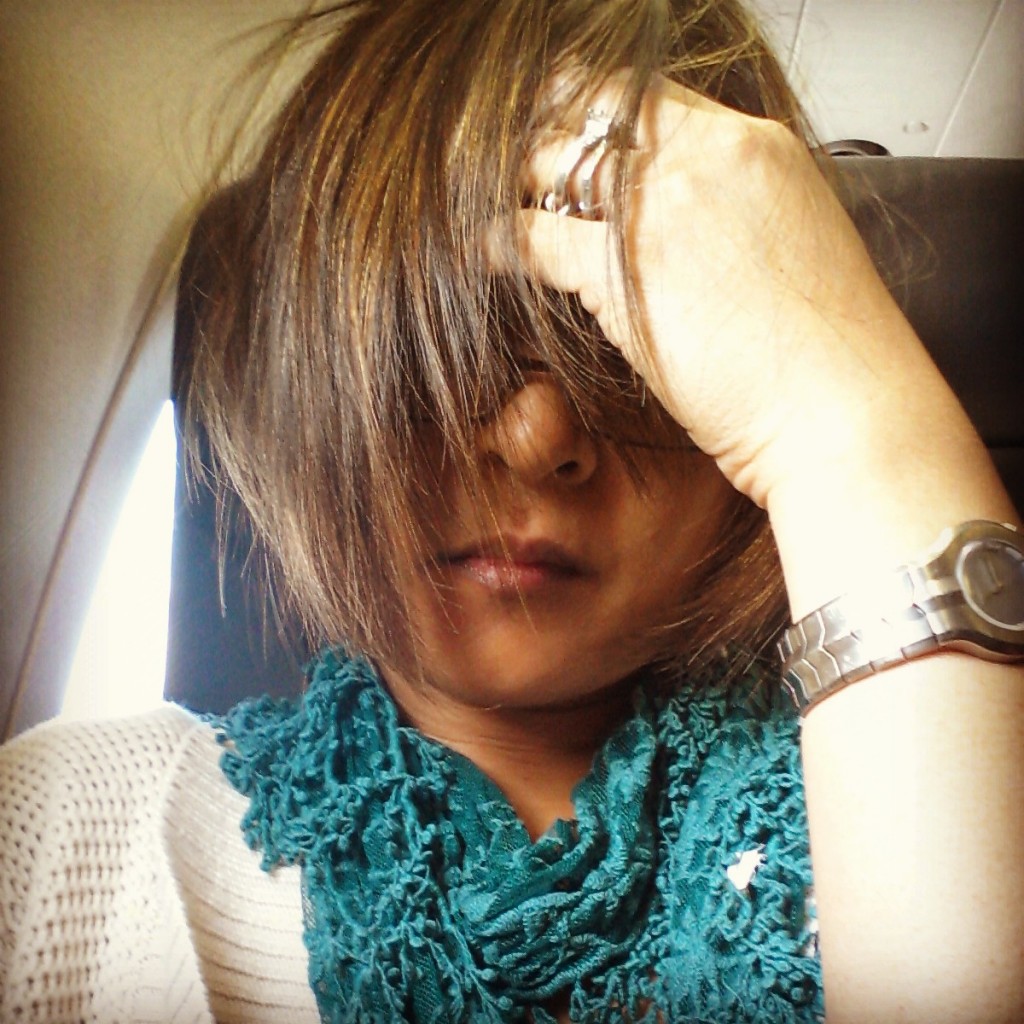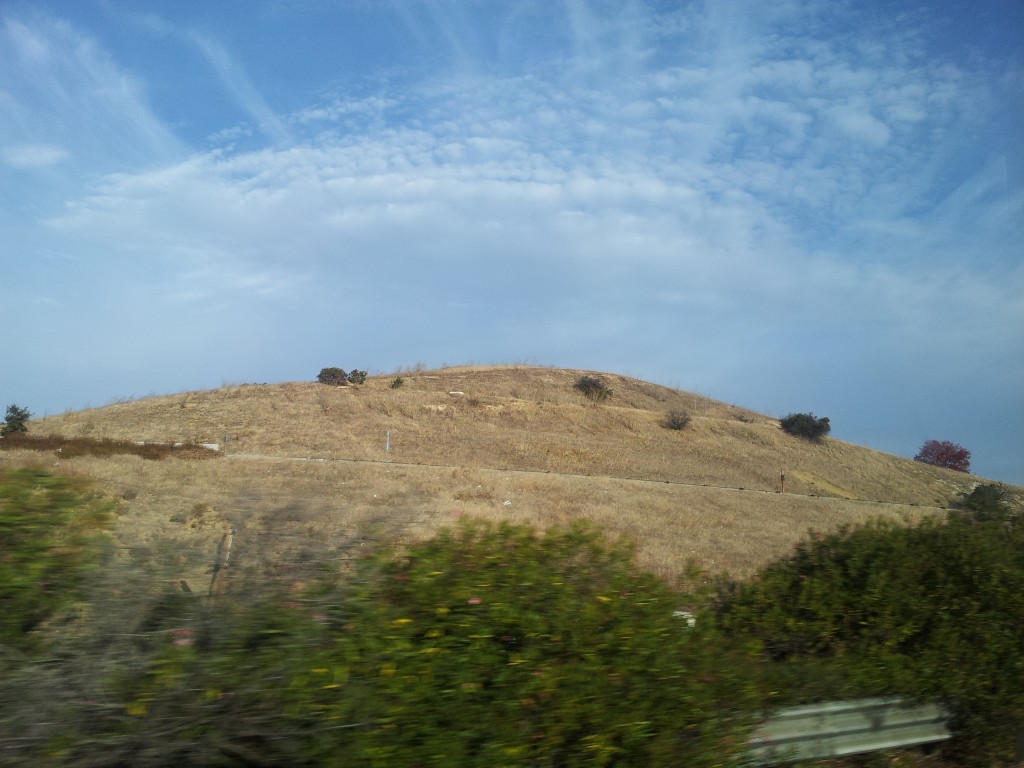 Thank you to all of our friends who sent messages of support and prayers.
Back at home, getting ready for winter.