Posts Tagged 'invitations'
October 21st, 2011
Birthdays have always been a large part of my childhood. My mom and dad hosted birthday parties for me until I was 22 years old, believe it or not. A summer birthday meant picnics, backyard games, lots of family and friends. Sometimes we'd just go out to eat at a nice restaurant.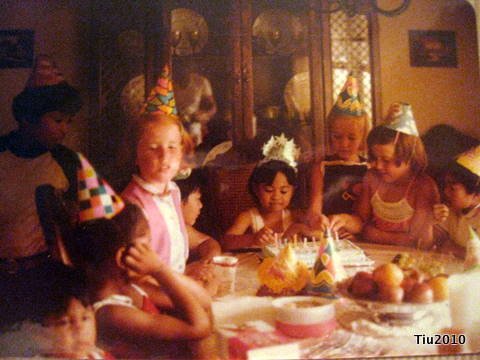 I always thought I'd give my kids memorable birthdays and fun parties. Just two years ago (almost three) we hosted a Webkinz party for our daughter. Some of her friends still talk about it. And now my son's turn…it started with him in January of this year. "I wanna Lego theme birthday party!" How strange (or cool) is it that a four-year old thinks about party themes? My planning started two weeks ago since I get worked up over these things. I hope by sharing the process I'll minimize the amount of Maalox I drink on top of the acid reflux pill I already take.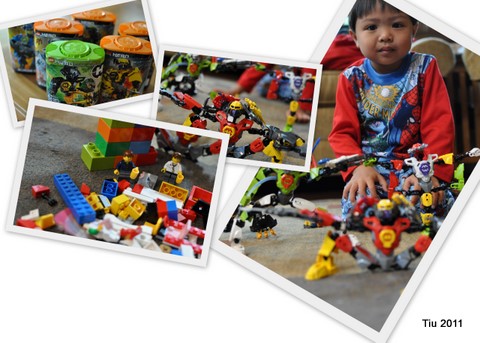 For this Lego birthday invite, I had Ollie pose his Lego figures and we had a little photo shoot. I edited the pictures in Picasa, made a collage and added invitation text in the empty space. Instead of printing the invitations at home, I uploaded the completed picture to a major store (think Walgreens, CVS, Walmart, etc.) and ordered 5 x 7 prints. They turned out so well, and it was very easy to do!
Hope this inspires you to do your own invitations!
February 17th, 2010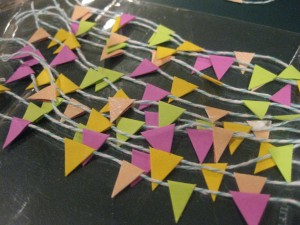 The inspiration for this design comes from Jessica Jones at one of my all-time favorite blogs, How About Orange. I had the pleasure of meeting her at the Chicago Craft Social last year – such a nice person.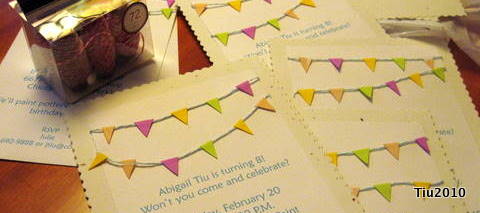 Her tutorial is here. I just made it work for Abby's birthday party invitations, both of them. One for a small gathering of school friends, and one for the family. Thanks, Jessica, for your inspiration!
July 27th, 2009
My ink, pens and nibs are out again. It's been a while since I've played with them. But if they're out, I'm usually addressing envelopes. This one is for my sister-in-law's bridal shower that we're hosting here at our home.
I love calligraphy; I find beautiful handwriting fascinating. I'm self-taught, lots of books, no classes, but I'm starting to think it might be fun to take one. I bought my first pen set in high school at a local drugstore. That was late 1980's. It's the Sheaffer fountain pen kind with three nibs and little ink cartridges – it still works. Then my cousins gave me a Murano glass pen and writing ink around college or soon after I graduated. I was so hooked. Just recently I ventured out with dip pens, which is lots of fun. There was one summer I helped out a couple of friends and addressed wedding invitations for two weddings. The following year I did two more. There are 6 or seven weddings that I've been a part of now, I think?
The ink I was using was liquid acrylic with metallic particles (gorgeous!) but I kept getting the nib gunked up. The scrap of paper and napkin I was using to wipe down the pen looked really interesting by the time I was done. While I was finishing the envelopes, the kids and husband were making pizza for dinner. Mmmm… it turned out well, considering we don't make our own pizza often.
Tags: calligraphy, cards, crafting, handwriting, invitations