Posts Tagged 'vacation'
May 28th, 2015
In the midst of all this, my son celebrated his First Communion. What a wonderful time with family and friends coming together on a gorgeous day. 🙂
(Back in April) Our Spring Break road trip led us here on the way home…
… and then a terrible case of sinusitis and migraines. Worst I ever felt in a long time.
The clouds started to part and I joined the #taggedbykindness project with Kristi at soul-positive.com and Amy at fearlesslines.com.
And wouldn't you know it, I dove into our local Art Show and taught a drawing class…
Tags: family, favorite things, living, vacation

July 31st, 2014
We're back from our big family trip to the Philippines and Seattle. We even added a few days in Vancouver, British Columbia. Summer heat, native eats, lots and lots of family time.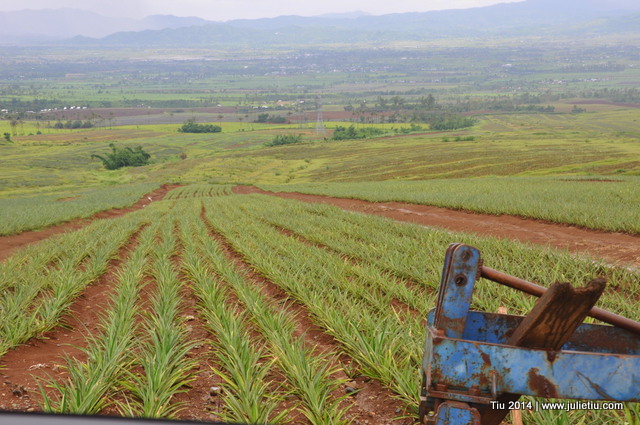 We visited my husband's family's pineapple farm. Oh my, the juiciest, freshest pineapple I've ever tasted. So tender and ripe, you could eat the center core.
We stopped for a little afternoon snack at a local resort one day. Super warm and sunny, but once in a while a breeze came by. Bummer that my son and husband broke out with heat rash…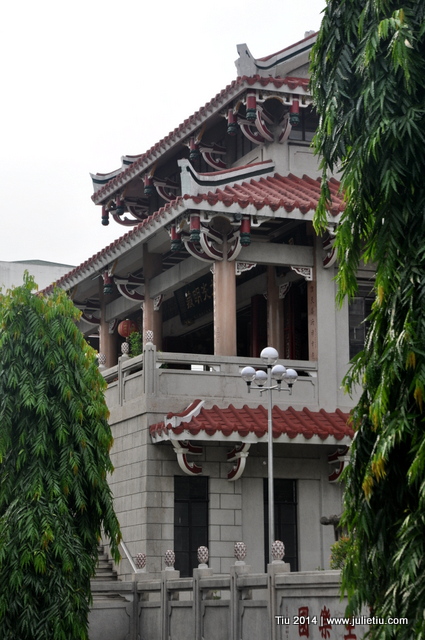 While much of the Philippines is tropical, Manila is very metropolitan, very big city… and in the middle of the city is a Chinese temple where we visited my husband's grandparent's resting place.
We checked out the Oceanarium in Manila. So cool seeing different and diverse ocean life! And the fish were so active in their tanks. OMG, they have a fish spa… amazing. Crazy little nibble fish nipped at our feet.
We found ourselves back in the U.S. sooner than expected after a food allergy incident involving our son. (It's still rough for me to talk or think about – The worst 24-hours for our family.) An emergency run to the hospital in a foreign country wasn't how we wanted to end the trip, but know that it ended well, we all came home in one piece. And even though we weren't home-home, it felt reassuring to be back in our home country.
I'd really like to return to the Philippines, sooner than later. So much has changed after (gulp) 24 years. Yeah, my husband was there more recently… 17 years. Yikes.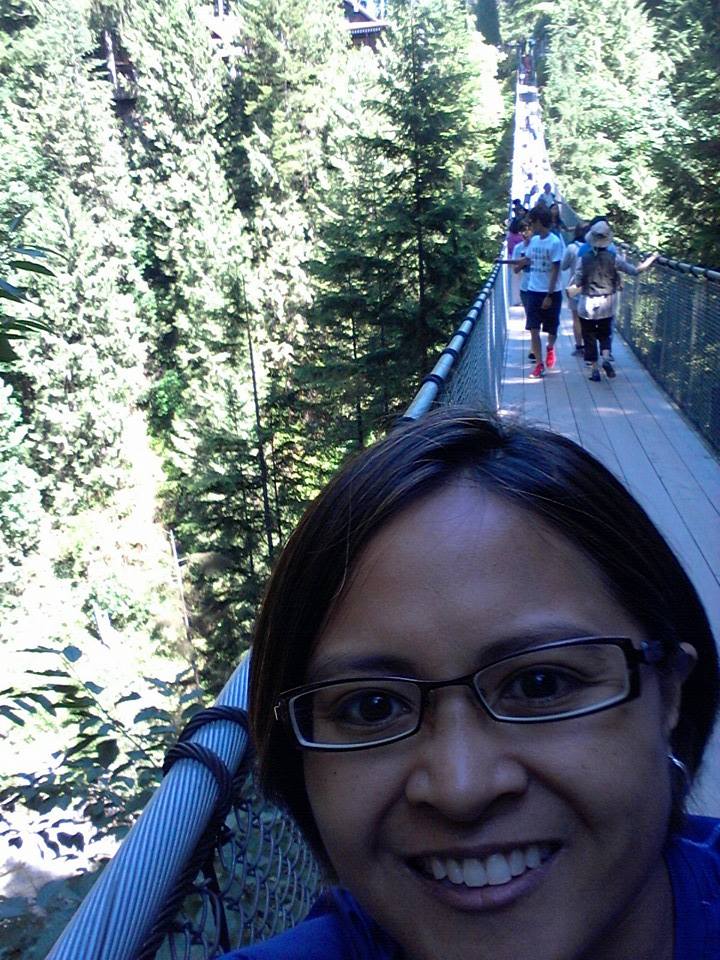 We made the most of our time in the Pacific Northwest with a side trip to Vancouver. My two aunts were thrilled to have us visit them. I crossed the Capilano Suspension Bridge this time… I tried about 30 years ago. (The bridge is 460 feet long and 230 feet above the Capilano River. Talk about nerve-wracking!)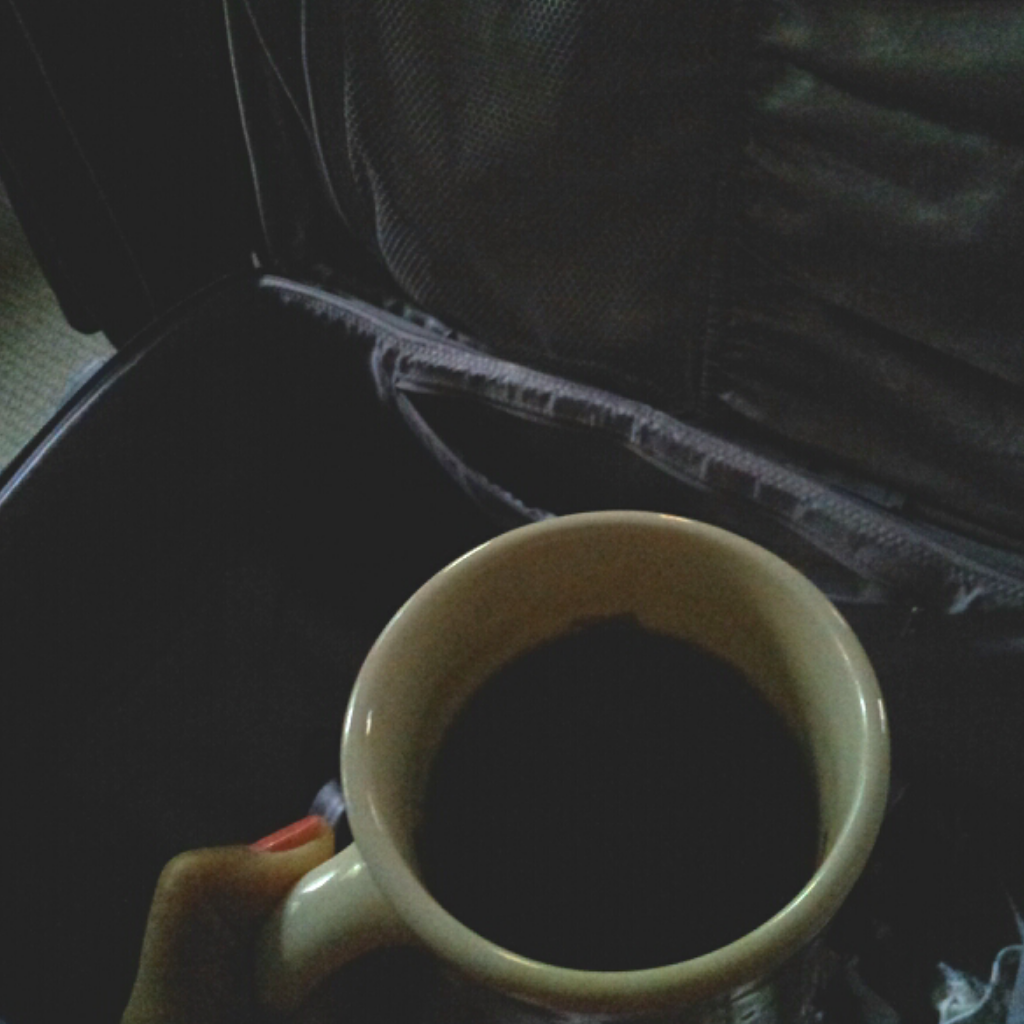 Things were a little weird after being away from home for 28 days. Routines were out the window (summer vacation, oy), and it was a major victory when we all woke up before 10 am. Luckily that only lasted a few days.
We're back on central time. I'm back in the kitchen, helping out with our parish's vacation bible school. And I can't wait to get back to the craft table!
If you'd like to see some Mugshot Mondays from the trip, you can head to my Instagram page, and the official Monday Mugshots community page, too. I hope you do. 🙂
April 7th, 2014
This week's Mugshot Monday is full of pics from last week – Spring Break. It goes by so quickly, doesn't it? My family and I didn't go anywhere too far since there's a big trip in the works this summer. We didn't want to bust our vacation budget, nonetheless we filled our week with kid-friendly activities at Goldberry Woods.
It's so fun just hanging out, eating, drinking and laughing with friends! All our kids ran around the woods and only came in when they were hungry, or they wanted screen time. Imagine eight kids huddled around one computer screen! It's the new fireside chat by the radio – and if you get that reference, kudos to you.
I had a good weather day which meant… bicycle maintenance checks!
My hubby and our friend held a science lab for the kids… DIY calorimeter. Awesome.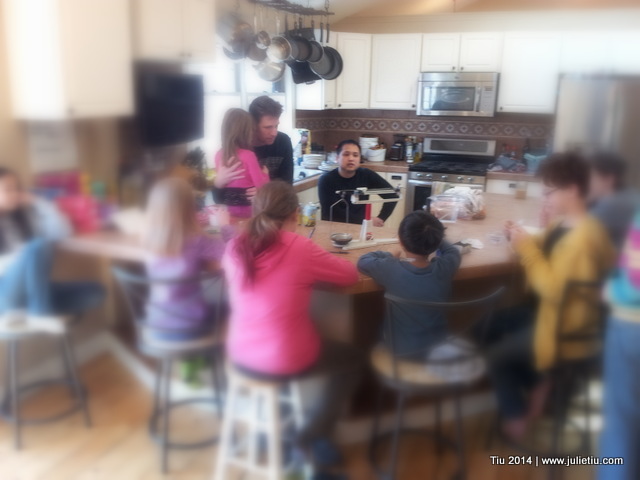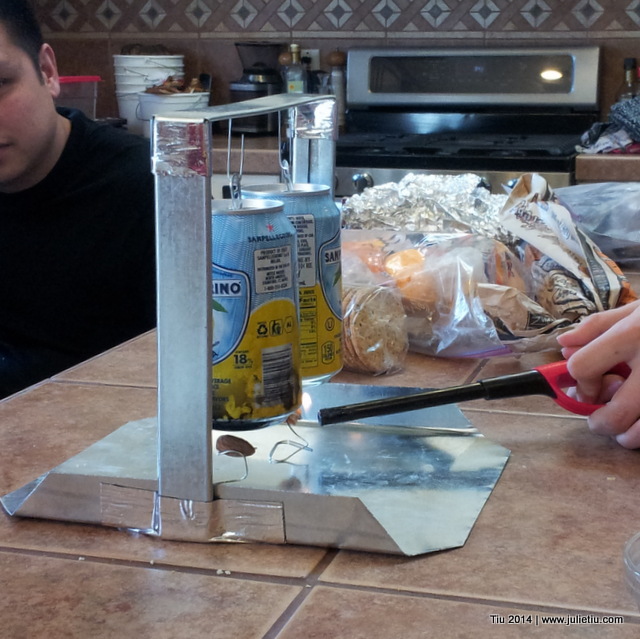 Somehow I got the kids to doodle and draw with me. Hehehe.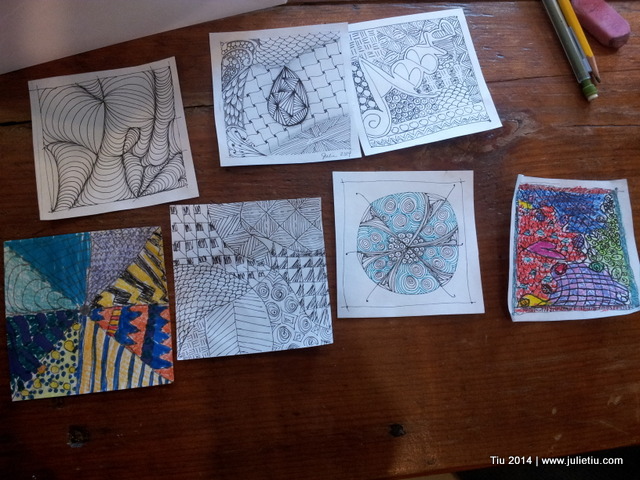 We even had some time to walk around the property… checking out the seedlings in the hoop house (greenhouse)!
… walking on one of the trails.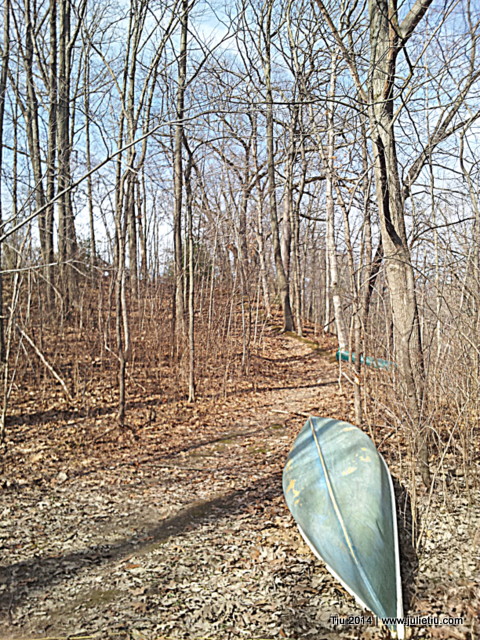 Now we're back home. Everyone's at work and school. Today, I'm finishing our taxes (crossing fingers!). My head was spinning from papers, so I took a small break outside with a cuppa.
I thought, "What a cool reflection in my mug! Oh, look, my grass is actually turning green!"
The Spring miracle.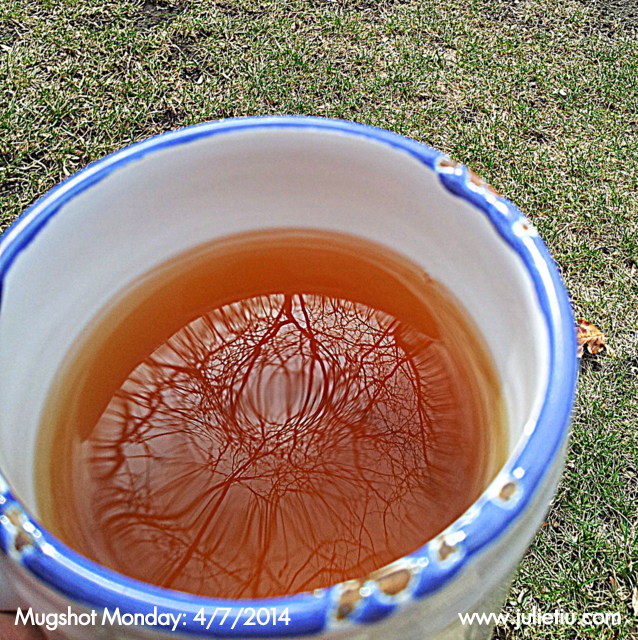 This week, stay tuned for a "vintage" recipe redo and some Easter artwork!
Tags: Goldberry Woods, monday, monday mugshot, mug, mugshot, spring, vacation

November 25th, 2013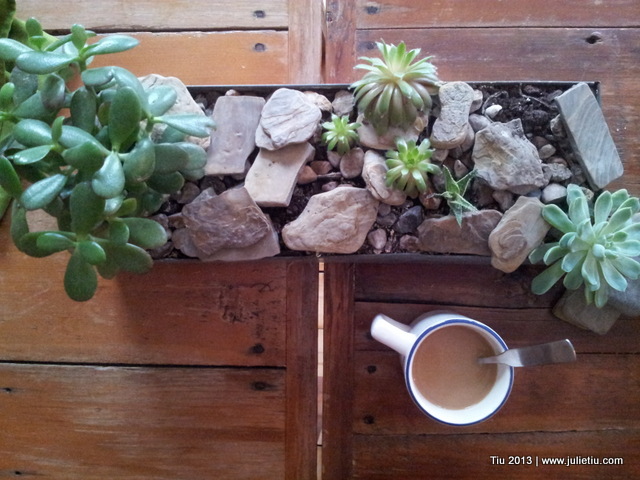 Short trip to visit friends in Michigan before Thanksgiving. Scene at breakfast.
Good to get out of the house once in a while…
Tags: monday, monday mugshot, mug, mugshot, vacation

August 21st, 2013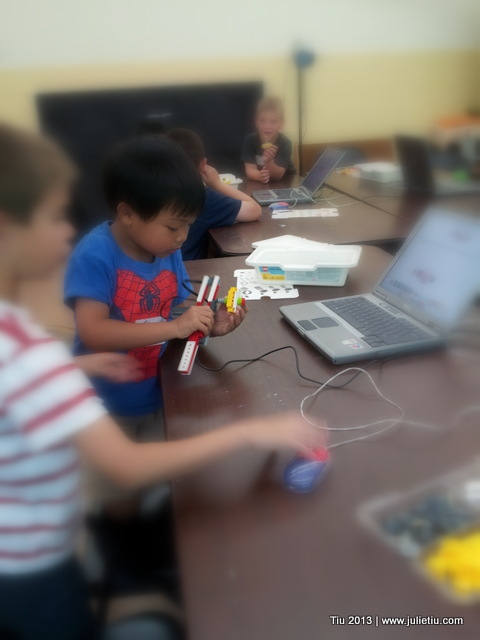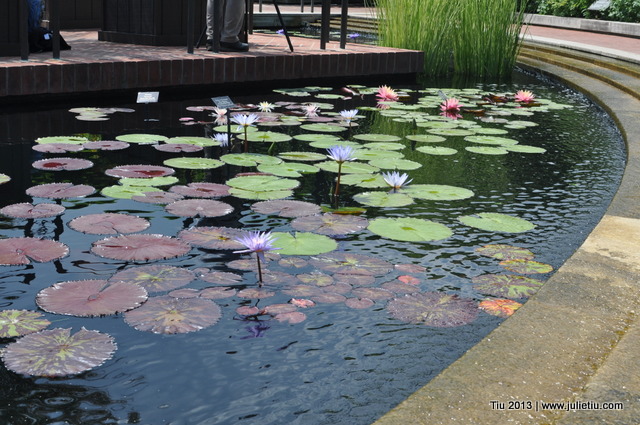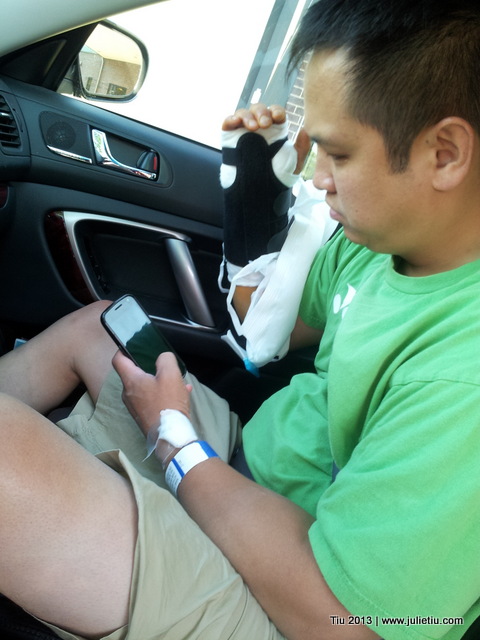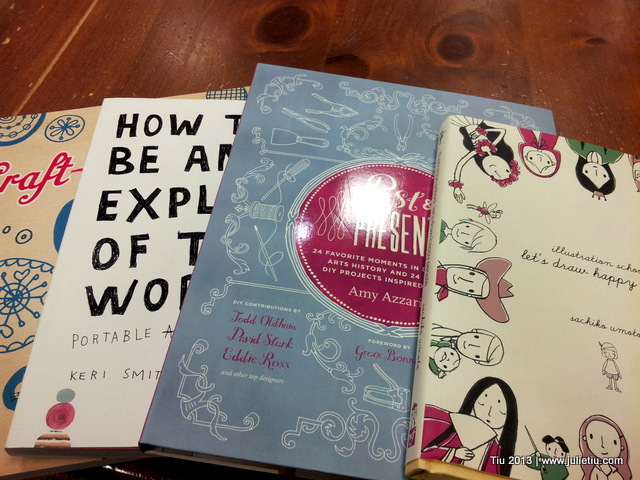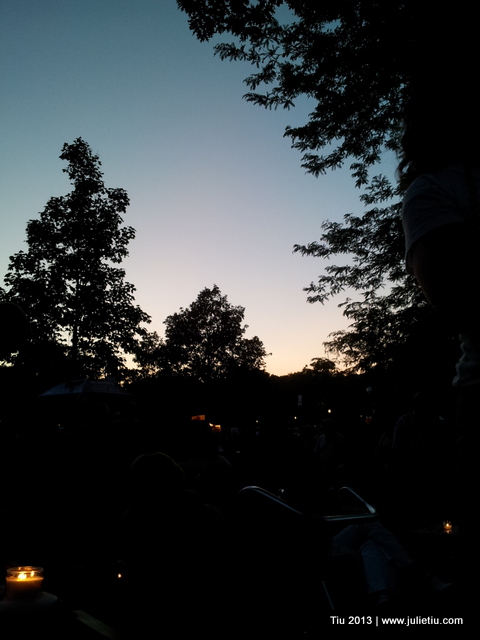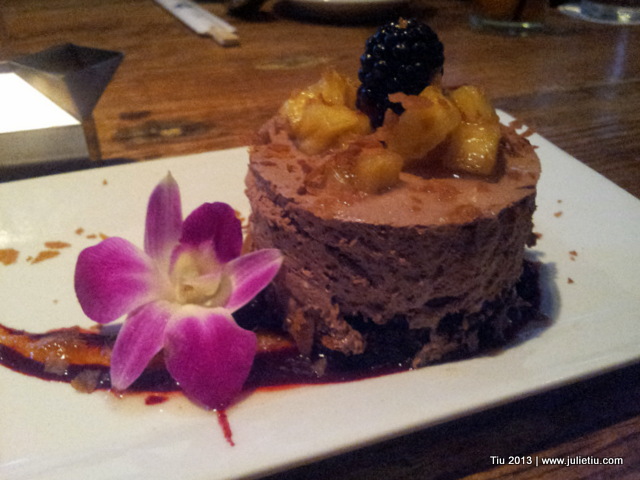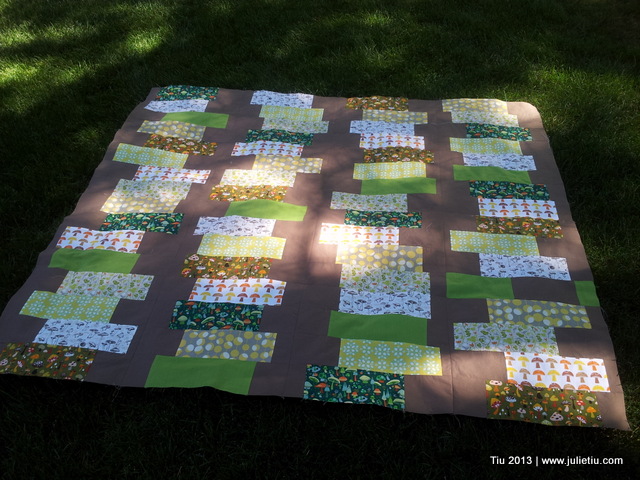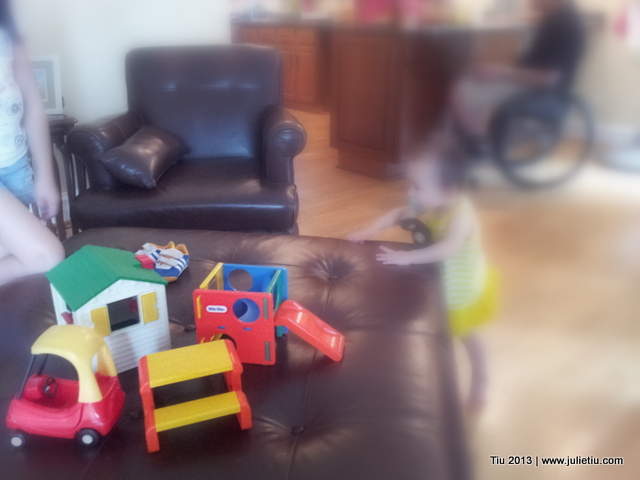 July 8th, 2013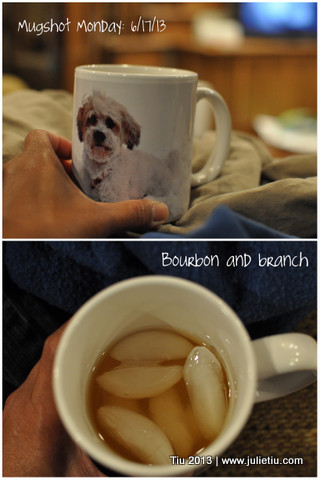 June 17: A few nights before we left for vacation. That day was warm and maybe even humid. Everyone had gone to sleep, I was busy tying up loose ends, and I remember wanting to drink something cold. Naturally, I found the closest thing to winter – a picture of my dog-in-law, Graham. In my mug:  Bourbon and branch, my late-night drink of choice nowadays.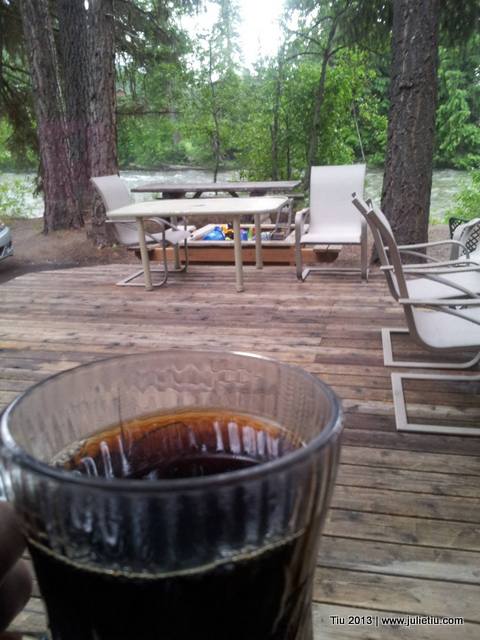 June 24: Very quiet morning on our vacation. Part I: Leavenworth, WA. My sister-in-law rented a beautiful lodge for all of us to stay in. Twelve of us altogether (missing two others, bummer.) This was also where my pink eye was wreaking havoc. Terrible. So, I exiled myself one day and rested.
Spent a little time thinking about what I might do, if I could spend my day doing anything and money was no object. Easy to do out in the woods and no internet. Once again, my thoughts wandered around: art studio, designing with paper, designing fabric, teaching classes, or maybe owning a kitschy lifestyle-home shop. What about combining bikes, coffee, art…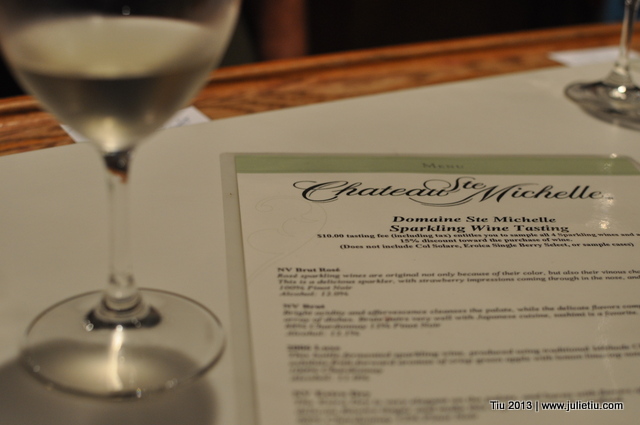 July 1: Traveled to Woodinville, WA for a day trip with my husband, kids, niece, and nephew.  Traded in my mug for a wine glass  and relaxed at Chateau Ste. Michelle.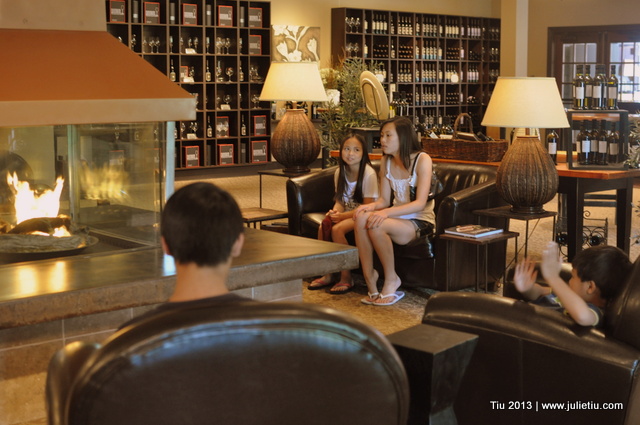 (Columbia Winery is just across the street, but too grown-up/clubhouse-y for the kids. Note to self: visit next time without them.)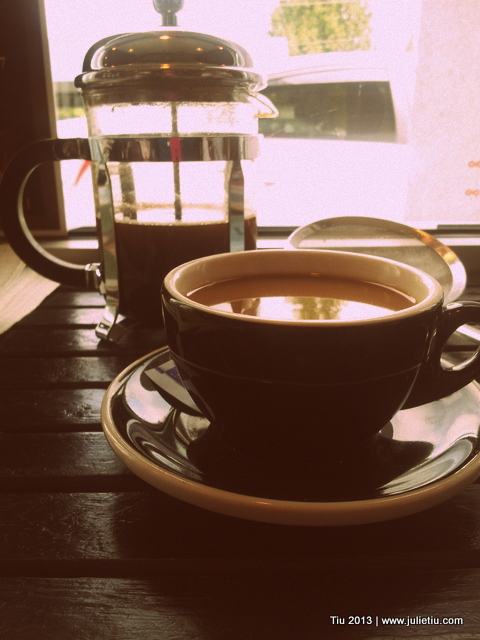 July 2: (bonus) Coffee at a favorite spot, Valhalla Coffee Company in Tacoma, WA. It's like they knew I was coming that morning – the music playlist included Chicago, Air Supply, Bee Gees. Awesome. Of course, that doesn't mean my husband immersed himself in nostalgia, but that's okay. He seemed to enjoy me geeking out, and we talked vinyl records and open playlist night with another customer who owns a local bar.
That morning Valhalla offered a Uganda Bukonzo off the regular menu. My husband and I could not get over the unique cherry flavor. It wasn't too acidic, and not too fruity, either. Fantastic balance. So we brought home a pound.
July 8: Relaxing back at home with a bin full of mail and tea in my favorite little footed mug.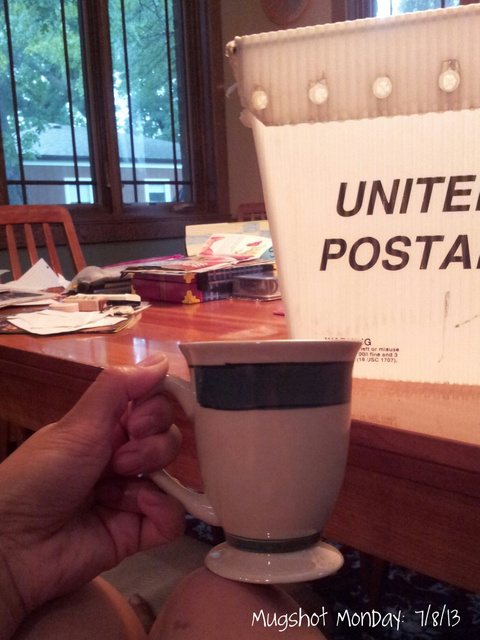 Tags: coffee, monday, monday mugshot, mug, mugshot, tea, vacation, Valhalla Coffee