Bachelorette Party Cookies
September 24th, 2009
I was inspired by a friend and thought these would be a great addition to my sister-in-law's bachelorette party. The first pair are probably my favorites. Black patent leather via gel icing, and the pink one is my attempt at funky lace.
These yellow ones are really fun. Just get creative with royal icing, or ready-made icing and gel icing from the grocery store. I tried to use a few sprinkles here and there, too.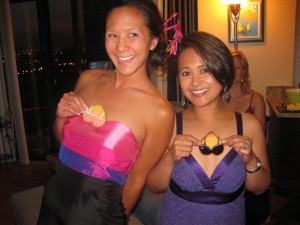 Needless to say, they were well received, and they tasted pretty good too!
Tags: bachelorette party, baking, cookies, cooking, party, party favor, sugar