Pillowcases – Another Project to Check Off
June 29th, 2010
I finally finished these pillowcases, and taught myself how to do French seams from the Pretty quick pillowcase tutorial (& bonus french seam instructions) at Film in the Fridge. Think of the possibilities for the holidays?! I may be busy sewing for the next few months.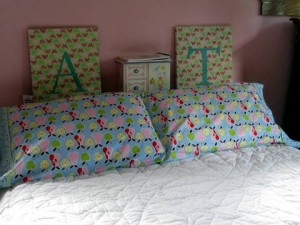 Notice anything? The design is upside down on the left hand pillow. Yes, lesson learned. Now I know what one of the tutorials meant by "good with non-directional prints". I didn't really stop to see how it was going to look. Abby didn't seem to mind. She said, "That's okay, Mom." What a relief. Besides that, I turned the main fabric (apple print) 90 degrees contrary to what most of the tutorials showed. I don't know if it matters. It's just that if I didn't, the apples would be sideways, and that's not really what my daughter wanted.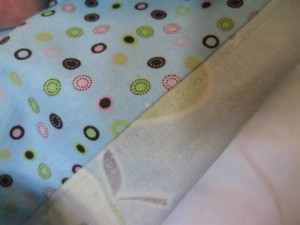 Here's a detail of the cuff from the inside. Nice and clean.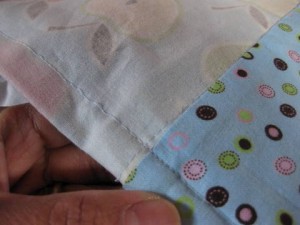 Basically, what you see right-side out is normal. What you see when the pillowcase is turned inside-out is this: the French seam. No raw edges.
Looking to add something to your list of projects? Here are some more sites that I scouted:
Tags: bedroom, crafting, decorating, french seam, pillow, pillowcase, sewing